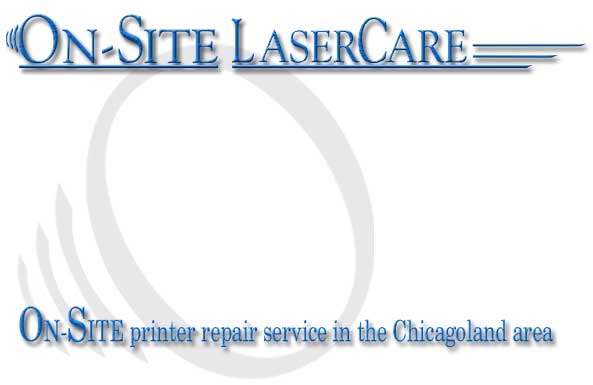 We are committed to providing consistently superior service to laser printer users in the greater metropolitan Chicago area. Our excellent reputation has been earned through our dedication to doing business with honesty and integrity. We have achieved the top position in our industry by establishing long-term relationships with our customers characterized by our philosophy of treating them as we would like to be treated; professionally and fairly. Our reputation, and the confidence our customers have placed in us are our greatest assets.


In response to overwhelming demand we have developed a unique preventive maintenance service program. Our PlusCare plan provides discounts on parts, labor and toner cartridges and is the optimum method we've discovered to maintain and operate laser printers. It incorporates the best of both worlds between a traditional service contract and a straight time and materials approach, and will extend the life of your printers, minimize the need for service calls, and save you money. Our experience in servicing thousands of laser printers has convincingly proven that enrollment of your printers in our PlusCare Plan is the most efficient, least costly way to keep your laser printers operating in peak condition.
Contact us at 847-400-5100
Or Email us at Service@On-SiteLaserCare.com
to schedule service.